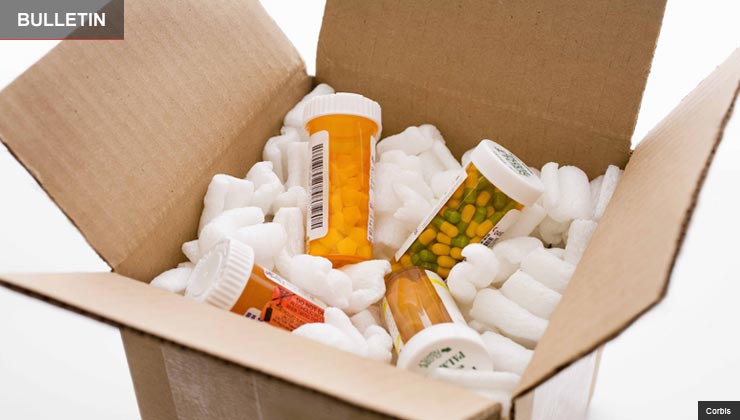 At this time it is not new if we consult doctors online, and at this time buying drugs at pharmacies or drug stores has also been done online, sounds practical and very efficient. Today's public interest in shopping online has more or less influenced the development of this trend. Online Pharmacy is one of the health trends that is very easy to reach and effectiveness.
This is what pharmacy owners and drug stores use to sell their goods. Because at this time all items can be delivered anywhere, to the house or to the office, wherever we want, so why do we bother to go to the store or pharmacy directly.
But along with the convenience of online shopping, there are also many scams that are also done online, such as email fraud, and what is currently being discussed is fraud in the online trading business. As consumers who like to shop online, we must pay attention to various tips to avoid online fraud, such as some tips that I can provide as follows:
Get to know the Mode:
You receive spam emails that offer hard-to-get drugs or supplements or even offer medicines or supplements from well-known brands.
The subject (subject) of the email often has nothing to do with the product being offered,
If you use a foreign language, the words in the email usually do not use good English and are often misplaced.
The website or email does not require buyers to use a doctor's prescription,
The pharmacy or drug store can be located at home or abroad but does not include contact data such as email, clear address and telephone number that can be contacted for confirmation.
Lately, many people have received e-mails from their friends or family, but the e-mail only contains links. ALERT! Your friend or family e-mail account may have been hacked by other parties to send e-mail without their knowledge. It is one of those spam e-mails that might lead you to fraudulent websites.
How to Avoid this Fraud:
Always use logic and calmness to detect fraud,
Be careful of any drug, supplement or treatment offerings: always ask the opinion of a professional doctor,
Never open suspicious emails. Delete immediately.
Never click on a link in a spam email, or open the email attachment file.
Never reply to spam e-mails, or call phone numbers attached to the e-mail. Once you reply or call, you have ensnared yourself.
Check the website carefully. Fraudsters easily create websites that look the same using similar names.
Never enter personal data, credit card information or your online account data on suspicious websites. Understand: How to Safely Shop Online.
Pay attention to these things.
Health isn't trivial. Medications that require a doctor's prescription must be obtained from a clear source. All medications have side effects, and therefore don't ever change your medication or start additional treatment without the doctor's knowledge. There are also drug stores (either online or offline) that offer generic versions of medicines that you might use. Consult your doctor before deciding to use the generic drug.
Never buy drugs offered through spam e-mail. If you decide to buy drugs through an online pharmacy, you should make sure that the website is truly an official and trusted pharmaceutical company. It's also a good idea to ask your doctor for advice before placing an order.