There's an app for everything nowadays – even personal financial management! Times are tough right now, and no matter how much you earn, there are plenty of ways to track your investments and your spending to optimize your budget.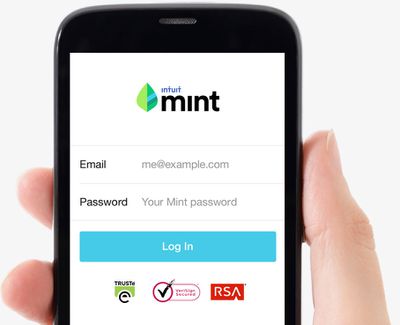 Furthermore, as you probably have a smartphone or tablet handy for most of the day, apps are a fantastic option to help you do just that. Here are some of the best financial management apps on the market today to help you keep your bankroll in pristine order.
#1: Personal Capital
Personal Capital allows you to track your budget across a variety of mobile platforms while also including info about your investment accounts. Its interface is easy to use, both on mobile devices and laptops and PCs.
The app organizes your data using graphs to display your asset class, investment, or individual financial data in a simple format.
You can even obtain help from investment professionals through the app if you really want to be savvy about your money.
#2: Mint.com
Mint has been around for a long time, offering access to investment accounts and tried and tested budgeting tools.
This is a great app for those who want a highly detailed budget, and you can create as many different categories for transactions as you wish.
Mint also lists transactions from all your bank accounts and cards in a single place andanalyses your spending habits to provide helpful insights and recommended areas of improvement.
#3: Acorns
Acorns is an app that takes virtual change out of your bank accounts, investing it with virtually no effort on your part.
All you need to do is set it up and you will be ready to start an investment that could generate big returns!
#4: YNAB
You Need a Budget costs a nominal fee per month and promises that you will save hundreds in return. The app encourages its users to think ahead about where their money will go, from bills and vacations to saving, investing, having fun, or simply buying groceries. Use it to set financial goals and keep an eye on your spending across multiple accounts
#5: PocketGuard
If you want to find savings in your everyday spending, this might be the app for you. Sync your accounts and PocketGuard will track and analyse your spending habits, helping you to build a more efficient budget as you go.
This app even picks up on recurring monthly bills and recommends better deals to help you save.
#6: Dollarbird
This free app puts your personal budget in calendar form, helping you to remember and fulfil upcoming expenses with ease.
Transactions can be color-coded and categorized, and recurring costs can also be added for further convenience.
Dollarbird also projects your future bank balance so that you can see how much room you have for spending (or playing no deposit casino games!) after your obligations have been fulfilled.
#7: Mvelopes
Instead of dividing up your cash into old-school paper envelopes, you can trust this app to do the same thing from your mobile.
Mvelopes tracks your credit card and digital spending and allows you to create handy budgets using this data. Switch to the paid version for even more features, including financial coaching services.